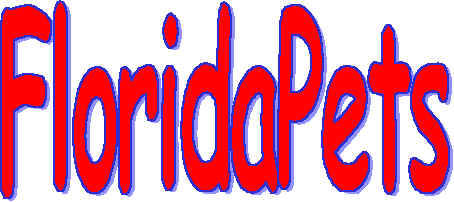 Monthly Raffle
We are offering our customers and visitors the opportunity to take part in a monthly raffle. You are welcome to enter the raffle as many times as you'd like. You will receive a receipt for each donation. Each entry/donation is tax deductible. One winner will be selected for each month's raffle. The raffle prizes will change, so be sure to check them each month.
100% of the money raised through raffles will go directly to The First Baptist Church of Cocoa Beach for the operation of Cocoa Beach Christian School. FloridaPets will not use raffle money to cover shipping or expenses. It is our prayer that monies raised will help to provide the opportunity for students to attend Cocoa Beach Christian School who otherwise could not.
Cocoa Beach Christian School (CBCS) is a small school at which Shelley taught the combined First and Second Grades for three years. Teachers and administration are devoted to Jesus and to working with students on an individual basis. This year has begun with 40 students grades PreK-6. In the past, CBCS has been able to extend scholorships to any student that applied. However, this year it has had to cut full-scholorships completely.
July prize
This month's winner will receive;

1 Paspaloides (Beautiful, hardy and great for filtering nutrients from your water.)

2 Portions O'Pods (Yummy. These little "bugs" are great food for all your fish. They also eat lots of left over food pieces.)

25 Nassarius vibex snails (They're great for cleaning leftovers from around live rock or coral frags. They only eat detritus and stay small.)

This combination of items has a retail value of over $39.49. With the shipping charges, the total value of this package comes to over $64.00.

Our winner will be drawn from all entries on July 3rd. Winner will be notified by e-mail and posted on this page. Be sure that the e-mail address that you use regularly is included with your Paypal entry. You may also wish to include a phone number so we can inform you in the event of computer problems.

Each entry is $5.00. You may enter as many times as you'd like. There will be NO extra costs to the winner for the stated prize.

June's winner is: Jeff Neel ! Congratulations Jeff!

Thank you to all those who had participated in our June raffle. Be sure to enter our July raffle.